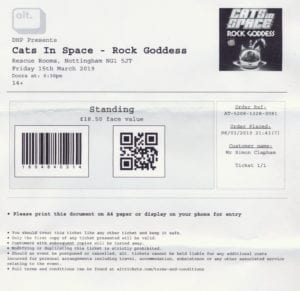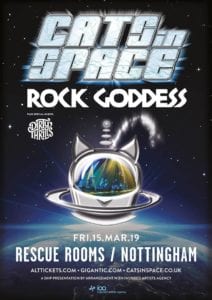 This one was one of those "Last minute decisions". So much so, that I printed my ticket at home. I'd heard a couple of people singing the praises about "Cats In Space" (Hello Dave Ling) so thought I'd go check 'em out. With the supposed line-up of Dirty Thrills, Rock Goddess & Cats In Space it was a no brainer really. Of course, shit happens as Jody from Rock Goddess got ill so they cancelled a few shows 🙁 Also Dirty Thrills didn't turn up ! Oh well, lets make the most of it 🙂
Once again, I took a late train to Nottingham, arriving around 4.30 pm. Went straight to my hotel & chilled for a while. As per, I went to the venue 15mins before doors. Once I was in, I was shocked to see they hadn't opened the balcony. Not only that, they put my seat on the only raised area near the merch. If you've never been to Rescue Rooms before, here's a pic which shows where i was :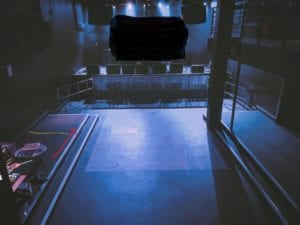 The yellow line marks where the merch table went up to, whilst the red X marks where my seat was !  Tbh, it didn't really get over busy. But the people who were there seemed to enjoy the show.
First act was "Blue Nation". I'd never seen or heard of them ! They were a bit "Pedestrian", but solid. In fact, I actually enjoyed their set. The singer was having a laugh with a couple of people in the audience. (Hello "Uncle Mick" & "Aunty Linda" 🙂 )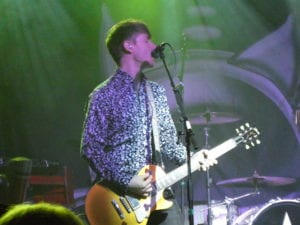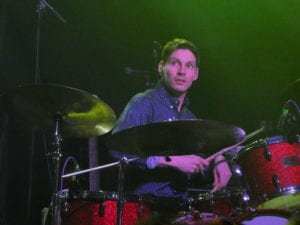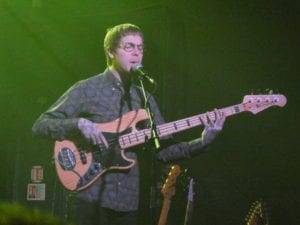 Later in their set they play a melody of "While My Guitar Gently Weeps" & "I've Got A Feeling". Wish I'd filmed that as it was quite decent.
The singer mentions George Harrison. Someone in the audience shouts out "Legend". Next they play "She's A Storm" .
They finish their set with a sing a long song "Down By The River"
After a while, the intro tape starts a rolling for "Cats In Space". It's a version of the old "Stray Cats" song, "Stray Cat Strut".
They then come on stage to play a 1-2 of "Johnny Rocket" & "Too Many Gods". Unfortunately, they have some sound problems during "Johnny Rocket"
They then play "Mad Hatter's Tea Party" followed by "Clown in Your Nightmare".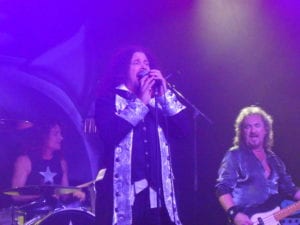 Before "Mr. Heartache" Paul Manzi says it was their first single. Then he says to us "I wanna hear some of your voices on this one….this is Nottingham right ?!" (Huge cheers)
As I've not seen the band before, i don't know all the titles of their songs. But there's good crowd interaction.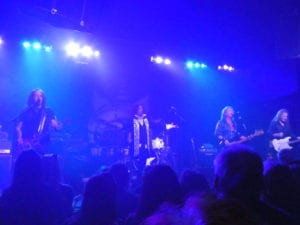 Later on they play "Hologram Man"
After that one, they played "The Greatest Story Never Told" ?
The main set is finished with "Five Minute Celebrity"
But it's not all over yet, as they come back to encore with "Thunder in the Night".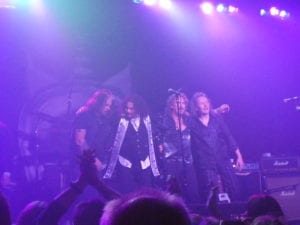 As I'd not seen them before tonight, I was rather impressed by their show. I'll definately go see them again if I can. After everything's finished, I have the short walk back to my favourite Nottingham hotel, Roomzzz