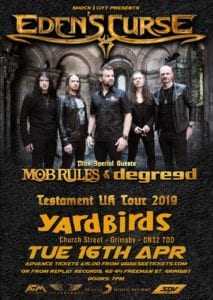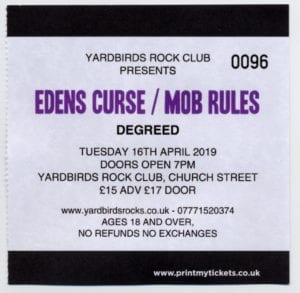 My friend Andy G drove us to this one. I'd prearranged with Scott, from Replay Records, to leave 2 tickets on the door (Thanks Scott 🙂 )
I was unsure if Mr G. would want to go, given the recent circumstances, but good on him for going.
We got there before the doors opened, so went back to the car for a while. When we saw a couple going into Yardies, we went also.
Sure enough, there were 2 tix waiting for us on the door.
The place didn't seem very busy, so hoped that the numbers would pick up. I saw Scott & had a chat with him…been a long time mate.
Degreed were a little late to take the stage, but I loved their short, but sweet, set. (Dunno how I'd forgot I previously saw them open for H.E.A.T. back in 2017 !) Tonight, at Yardies, they hit the stage with "Black Cat", closely followed by "Sugar":
Great stuff 🙂
Actually, thinking about it, I fimed most of Degreeds set. Here's "Ruins" :
Next they played "War". That was followed by "Tomorrow"
Their set was finished with 3 songs :
DEGREED set list: Black Cat , Sugar , Ruins , War , Tomorrow , If Love Is a Game , Shake down , The Scam
Next it's "Mob Rules". Whenever I hear that name, I automatically think of Black Sabbath ! They start their set with "Ghost Of A Chance".
I think they're pretty decent, but truth be told, we're mainly here for Degreed 😉
I only recorded a couple trax by them, hears the last but one, " On The Edge" :
The last song they played was called "Hollowed Be Thy Name". Again, I can't help thinking of another band 😉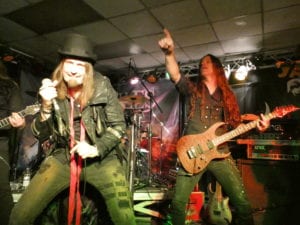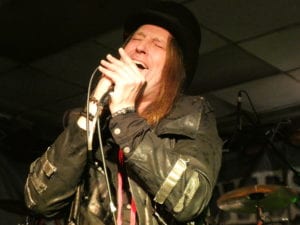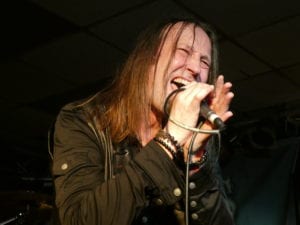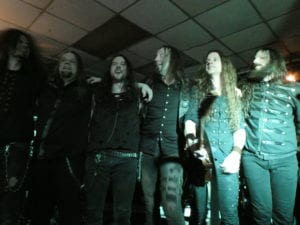 MOB RULES SETLIST : Ghost Of A Chance , Somerland , Black Rain ,Sinister Light , My Kingdom Come , Astral Hand, Childrens Crusade , On The Edge , Hollowed Be Thy Name.
The last band of the night was "Edens Curse". I think we stayed for about half of their set. They were probably the worst band on tonight. Bit repetisious.
But not only that, I was starting to get a bit tired.
Once again, huge thanks to my friend Andy G. for driving us there 🙂
---