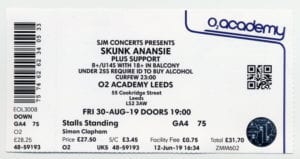 Was supposed to meet Lorah for this gig, but due to illness she couldn't make it 🙁
I met Jim at the station. The hotel that I had booked is called "The Clayton Hotel". Stayed there a few times over the years. It's approx 15mins walk to there. Nice classy hotel. After we'd dropped bags of at hotel, we went in search of food. There's a multitude of Wetherspoons in Leeds, but I chose "The Cuthbert Brodrick". As always, it was rammed. Went upstairs & found a decent table.
After that, I think we went to the venue. Soon got in. Can't remember if we saw all the soundcheck,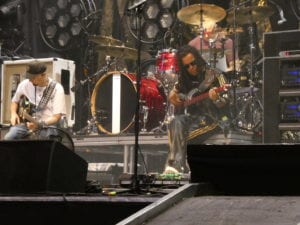 but either way, eventually went up to the balcony. Chose the right side (Looking towards the stage) Pretty decent spot.
Again, I'm not going to do a full review of the gig, as Aerosmith would say "Let The Music Do The Talking" 🙂 (+photos)
They started with "Charlie Big Potato",followed by "Because Of You". (The majority of this tour they played the same setlist)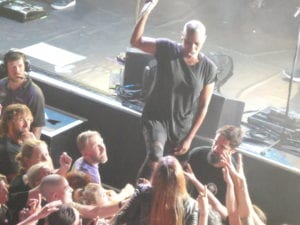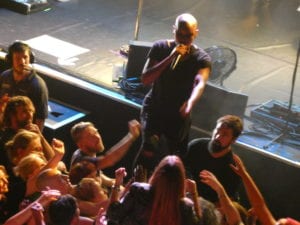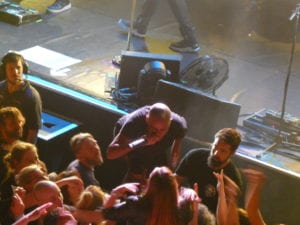 I thought "Weak" sounded as good as ever (Even though skin might disagree)
You can always tell they're going to play "Hedonism" because "someone" gets into the light.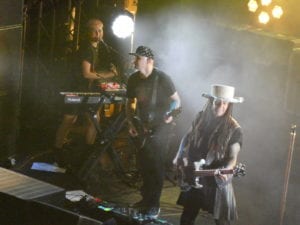 We then get a NEW song (to some of the crowd). Apparently they've not recorded it yet, hmm, "This Means War". They finish with "Political" & "Tear The Place Up"
During the first encore they play "Secretly", "What You Do for Love", AC/DC cover & "The Skank Heads"
Of course, everyone wants more! So they do a 2nd encore of "You'll Follow Me down"  (Beautiful) & finish with "Little Baby Swastikkka"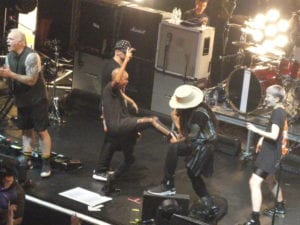 What another great night it's been !
Walked back to hotel & once there I was out like a light 🙂 The following morning, we go our separate ways on different trains…