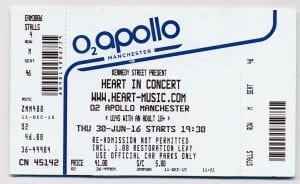 The plan today was that Andy would drive us to Lincoln, i'd have my treatment, then drive to Adys at Withern. Ady would then drive us all to Manchester. Best laid plans…. Well, the journey to Lincoln went fine, until we got there. As i was walking up to oncology, it suddenly dawned on me that, i'd forgot to take my medication! What an idiot! First time i'd done that. Thing is, the meds need to be in my system for an hour before they can do radiotherapy. So sheepishy went up to Julie on reception & explained my error. They're always kind & understanding here & within a minute or so it was arranged that i come back an hour later (when meds had kicked in) & my treatment would follow. We went for a wander around "Go Outdoors" which is close by 😉 Once back, my treatment ran smoothly & we were on our way to Withern by 12.30. Once at Adys we set off for Manchester. The traffic was pretty awful & the weather was threatening rain (Hey, it's Manchester, what else do you expect?) After a couple of wrong turns etc, we eventually parked up near venue & went for a wander. Found The Pub/Zoo, so had quick drinks there. When we got back to the apollo, doors had opened & we just went straight in to our seats. Whilst they were at end of a row, they were close, so decent view.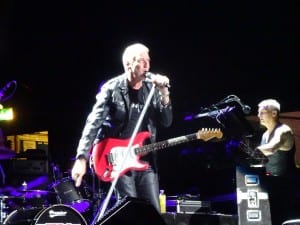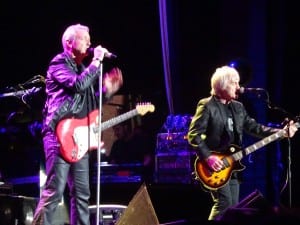 FM started things off & were their usual selves. A fine quality band. Don't think i've ever seen a bad show by them. They only had a short set, of 7 songs, but still managed to cover all bases of their career, with old classics like " I Belong To The Night ", "That Girl ", "Bad Luck". A pretty balanced set list, especially when given such a short slot. Steve Overland STILL has a fantastic voice. Loved their set !
Having not played the UK since 2004 ( ! ) Heart were well overdue for their return. When i saw the dates, i decided Manchester & Glasgow were my best options. Whilst the trip to Glasgow is expensive, seeing the size of the venue etc, i decided to push the boat out 😉
Heart started off with " Magic Man ". An absolute classic from the early days. Then it's staight into a song from their '80s commercial peak ;
" What About Love ?". Anns vocals are sounding pretty fine. At the time of the gig, i didn't have the new album (might not have been released yet actually), so didn't know what to expect of the new stuff. We were about to find out what to expect, with the next song , " Beautiful Broken". This is a really good song. Has a nice edge to it. Good old school rock n roll! (Please also note, on the studio version, James Hetfield backs them up. This version, in my humble opinion, is even better that the live, on their own, version. Also for the real Fanatics out there 😉 this song was also on the previous album release "Fanatic". Supposedly it's totally different sounding. I don't know as don't own that album ) Interesting they decided to include a " Lovemongers" song, called "Sand", in the setlist. Then we're back to the heady '80s for " These Dreams "
When is a cover song not a cover song ? When it's "Two" by Ne-Yo. Apparently they heard the song, asked Ne-Yo if they could use/have it & he agreed. It's yet to be seen if Ne-Yo does his own version or not. We then get a bunch of old classics including " Straight On ", " Sweet Darlin" & "Kick it Out".
There were a couple of things which surprised me about this show. Firstly, that they didn't play "Alone". I think that was their biggest hit in the UK (?) so why not play it?. Secondly,  was the fact they finished with 3 Led Zeppelin covers. It's a well known fact that the sisters love a bit of Zep, but, surely it would be better to finish with one of your own songs ??
Overall, it was a great night. Very balanced set list which leaned towards the real old songs. Something i liked 🙂 There were a couple of small moments where i thought Ann might be struggling, but, considering how long they've been doing this, it's amazing her voice has held out so much over the years. Much respect.