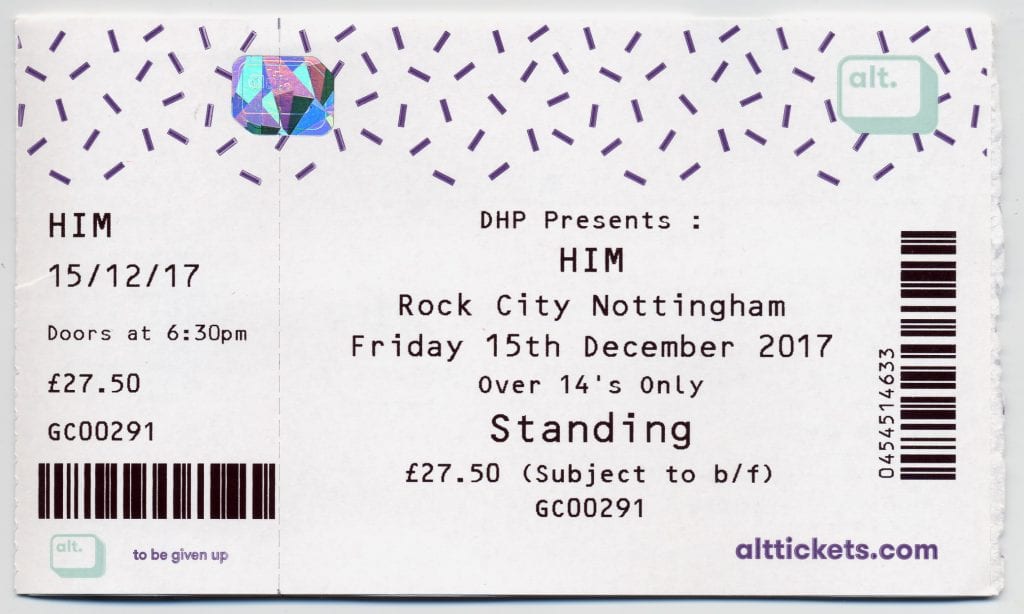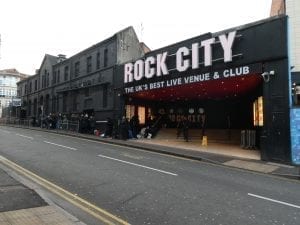 This was a strange one ! Before i even got to Nottingham, i was already disappointed ! Why? Well, because a friend i know, who is a massive HIM fan was gonna follow them around the UK & i hoped we'd meet up at Nottingham. We'd been trying to have a meet up for a long time, but something always seemed to stop it happening. I was under the impression that at least we could have a meet up at HIM in Nottingham. So, the reason why i was disappointed was that about 4 or 5 days before the gig, she told me she wasn't going 🙁 Oh well, c'est la vie….
I did in fact consider not going myself. But as i'd skipped a few gigs recently (wasted money on tickets) & i'd prepaid the hotel, i thought i should go. Oh yeah, there's also the fact that this will be the last time that HIM will play Rock City, as they're splitting up! So it HAD to be done 🙂
I've seen HIM a few times over the years. The first time was in the Basement of Rock City 2002. The last time was Rock City 2015. Over the times I've seen them, what pretty much decided if it would be a good show or not, was Ville Valos state of mind 😉
Tonight i managed to get my usual spot on the balcony & was interested if the're might be some little extras or stuff they'd not played for some time.
I did like the intro music, which was suitably apt for tonight : The Everly Brothers "Bye Bye Love" 🙂 As soon as they hit the stage, i straight away realised that the lighting was pretty rubbish. First song, there was no definition to the sound. Yeah, a great start !
I tried to capture some video clips & a few photos, but as the lighting was poor, my results were the same.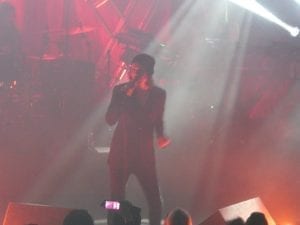 I'm not gonna write much about this show. Yes, they did play a varied set which covered most of their career. Probably even added up to about 20 songs played. But in all honesty, i thought they just dialled it in. Just going through the motions. There was very little chat from Valo (nothing new there)…basically no interaction between him & the crowd.
I'm sure that most of the crowd went home happy. For me, what i expected of them was to go out in a blaze of glory, but instead, it was more like a damp squib. However, i'm still glad that i managed to see their last show at Rock City 🙂