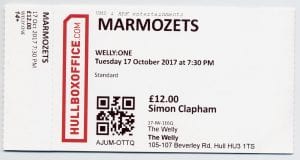 Andy drove us up to Hull. We parked up in the city. Had a quick walk through the shopping centre, then went to Wetherspoons for grub (Yeah, just for a change 😉 )
As we were finding a table, a couple of dickheads were kicking off. Ah, such nice clientele 😉 After grub, we made our way to the Welly Club. walking along, in front of us we saw the road was blocked off by police. Aparently, there was some nutter up on a roof throwing tiles off said roof. Ah what a welcome to Hull ! A slight diversion & we were at the club. Got there earlier than expected & as it was cold, we went into the pub across the street (Cheap drinks in Banks Harbour ;-))
I'd been told by an old friend that the Welly Club is "a bit dingy & stage lighting is poor", so was wondering how the place would be. I'd previously arranged for early entry & getting a seat at the Welly. As we walked over to the venue, there were a couple of security guys walking the line. I had a word with them, told them i'd arranged early entry etc…then he said "Are you Simon? ". That was cool as it showed the manager had made security aware i was coming. We were walked through to the gig room.
Got a nice spot on the right side, raised area. Was a bit close to the PA, so wondered how my camera would cope with the volume.
The room soon got quite busy (though i don't think it was sold out).
Really enjoyed the support act tonight. They nicely warmed up the audience for the main event : The Marmozets 🙂
Tonight they switched around a few songs (when compared to the recent Sheffield Plug gig) & added more NEW songs from the forthcoming album "Knowing What You Know Now". They kicked off with the new song "Play". Only the 2nd time i've heard it in the live environment, but already loving it. It has Marmozets classic stamped all over it. Next we get a crowd pleaser from the debut album,namely, "Move, Shake,Hide". Just two songs in & everyone is giving it their all…both on & off stage !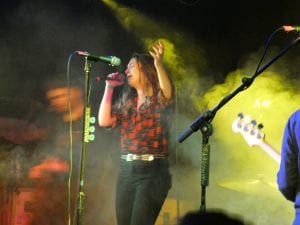 As they start "Is It Horrible", Becca says to the crowd " Thank god we're all alive & all here! Amen to that…this next song is called Is It Horrible"
During the course of the evening, both Becca & Sam couldn't resist going into the audience.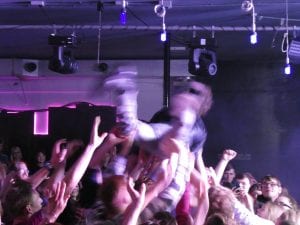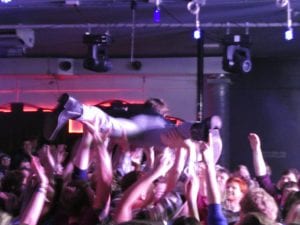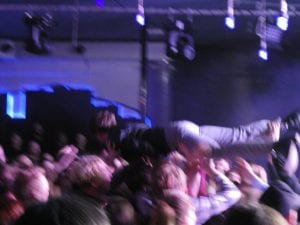 We then get the live premiere of a new song " Suffocation ". This is already a special night.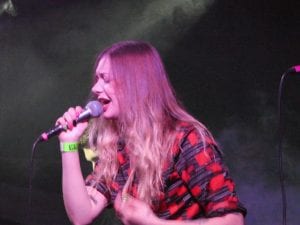 Next song, "Captivate You", Becca totally sings her heat out. This is just beautiful. There's plenty of crowd participation. So many smiles in the room & everyone singing out loud.
Next we get another live premiere "Meant To Be". Sounding good still. This is closely followed by another classic "Born Young And Free"
Yet another new song "Major System Error" (which they also played in Sheffield). Then the classic "Hit The Wave". They really are spoiling us tonight as we get yet another new song "Habits".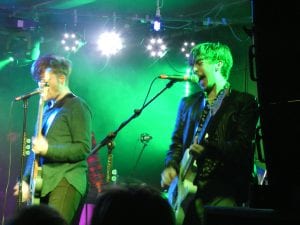 The night is almost over. But it couldn't be over without a couple more classics. "Back To You" & "Why Do You Hate Me" are just amazing when they're played live (well, all their songs are actually !)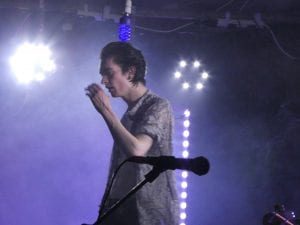 Tonights gig was well worth the long drive from Boston (Thanks again to Andy for driving). I'd definitely visit this venue again.
I just worked out that over the course of two gigs (Sheffield+Hull) i've seen six songs from the forthcoming album.
I wonder how they'll mix things up later in the tour ? On Saturday i'm going up to Leeds. Then next Wednesday i'm off down London.
What a cracking band both live & studio. Marmozets certainly are one of the best up & coming acts in the UK. They give their heart & soul everytime they play.
I just bloody love them 🙂