Another last minute gig….i hate staying in 😉 Used the tram park & ride & it worked a treat ; £3.50 all day to park. Went for usual beer n burger at Wethers, then had a look in FOPP. Again i was first person at venue, but it guarantees the position i wanna be at in the room (If i stayed any longer in the city, i'd end up spending money lol). Surprisingly , the balcony wasn't open, so i went next best place under the stairs. First band was "The Sultans Of Ping". I only knew of them from their minor hit "Where's Me Jumper" back in the day. Cannot say i'd missed much tbh . Next it was "Brix & The Extricated". I was never a fan of "The Fall", so again, cannot say this set did much for me. Oh, apparently it was the 30 year anniversary  to the day since Brix first played at Rock City.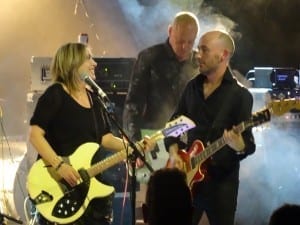 Next it's "The Wedding Present". It's quite funny to me that i'd never seen them live before until this year & now i see them a second time within a couple of weeks! I absolutely love the bass sound they have. They got a decent reaction, but, not as good as in London.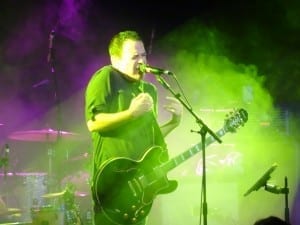 Finally it's "Echo & The Bunnymen". I still find it strange that i also never saw them "back in the day". I've only seen them once before, at Reading Festival back in '98. What a different "look" old Macca had that day lol. I digress….Tonight, typically, there's loads of dry ice (Are we at a Sisters gig? ) & basically it's like watching silhouettes up there !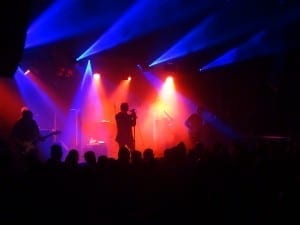 The good things about tonight : His singing is still fantastic, it's a nicely balanced set, his singing is still fantastic, the crowd seem to love it, his singing is still fantastic 🙂 The not so good was, the lighting was rubbish, after every song Macca would go to his little table & either have a drink or a quick fag (or both), his interaction with the crowd consisted of " Ta" or "Sound! ".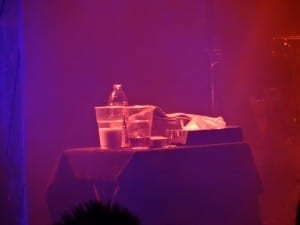 But despite that, i still enjoyed the Bunnymen as the quality of the sounds has stood the test of time & his singing is still fantastic 😉