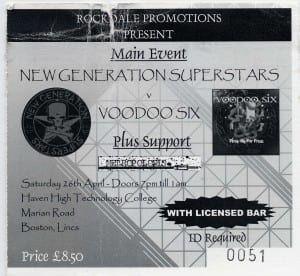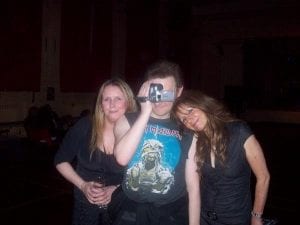 Obviously, myself & a few local mates HAD TO go to this as we were getting named bands from the touring scene in our home town ! The opening band, "Metropolosis" were really just trying a bit too hard to be Muse 😉 But i'll give them the respect for being competent musicians & generally giving it a go.
Next up was the great New Generation Superstars. They've been touring for sometime & are generating a good little scene along the way. They're full ahead straight rock n roll, with a lot of attitude. Thanks to their manager,Shelly, for letting me film their set.
Finally the headliners, Voodoo Six, hit the stage last. They're a quality band. Henry has a great set of pipes on him. Some great songs & a solid outfit is the best way i can describe V6.
Much respect to Dale for putting this on. Just a shame more people didn't turn out for it 🙁