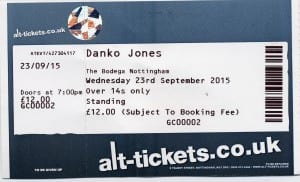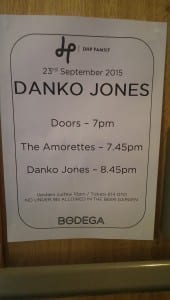 Well that's 3 out of 3 ! Last 3 gigs i was the first person in the queue. Tonight,as i didn't leave work till 4.30, i didn't get to the venue till 15 minutes before doors & yet i was still first there!
Gotta say, i enjoyed The Amorettes much more than when i saw them at Camden Rocks. The sound was way better @ Bodega & i got right down the front 😉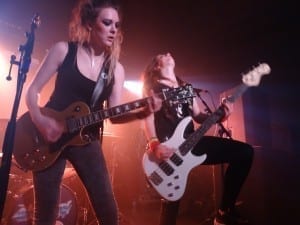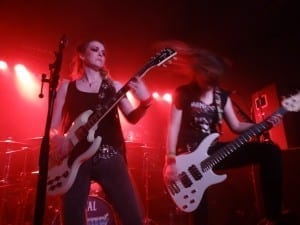 This was the first time i'd seen Danko Jones headline & strangely, it seems it's their first headline gig in Nottingham ! Old Danko was very annoyed about this. So much so that he ended up wanting to do a run of 9 nights at Bodega 😉 Well, the show was full on rock n roll. It was also quite hilarious with some of the stuff Danko was coming out with. It was a great night out & i'd certainly go see them again.