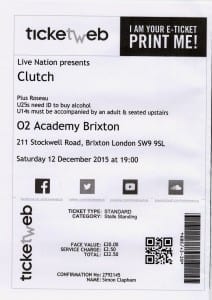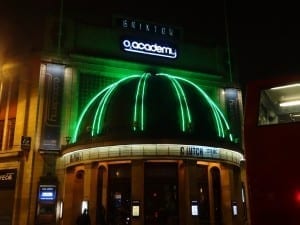 Originally, i was meant to be seeing " Hey Hello" today, in Sheffield. However, it got cancelled due to Ginger Wildhearts illness. Nowadays, i'm finding it harder & harder to just stay in at weekends, getting tired of my own company, so was on the look out for a "replacement gig ". There were a couple of options : 1. Ash/Amorettes Norwich, 2. Clutch Brixton, 3. New Model Army Rock City, 4. Def Leppard/Whitesnake/ Black Star Riders Nottingham (on 13th). As much as i love Ash & the Amorettes made it even better value, i decided on going to London for Clutch. I met up with Kristina for a late lunch "like the old days". Rob arrived later & i gave him the Garbage CD i'd got from Japan for him. They then went to another pub, whilst i went to Brixton. I wasn't expecting for it to be too busy early on (especially after seeing how quiet it was before the recent gig in Nottingham), but was truly shocked to find just one chap waiting around ! As Elliot said, almost made you wonder if people realised the venue had been changed from Shepherds Bush Empire to Brixton ! ( SBE has cancelled gigs till the end of the year as they found structural problems with the balcony !)After a while Jim arrived, closely followed by Carl & Lisa. Great seeing them again & i realised this would be the first time i join them on front row 😉 Typically, the hand scanner didn't work on my ticket, so was slowed down a little getting in. No worries though as got the spot i wanted. The first band on were "Greenleaf" & were new to me. Lisa & Carl told me a bit about them as they'd seen them a few times on the tour 😉 In fact, they had even put them on guest list tonight :-). They were pretty decent live band. From Sweden & it was soon apparent their inspiration (like many bands from Sweden) stems from '80s metal. I enjoyed them a lot.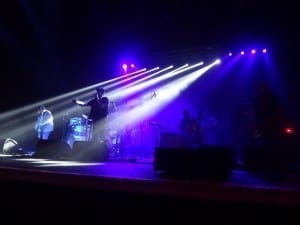 Next it was "Bombus". Another bunch of metalheads from Sweden ! These are pretty heavy, especially as there are multiple "singers" amongst them 🙂 They get a great reaction from the crowd.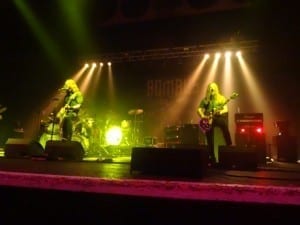 Finally time for the mighty Clutch. The crowd had swelled a lot, as had the amount of drunks behind us ! ( "I'm sure that pint will end up down my back" ) They started with " X Ray Visions / Firebirds" & it was soon obvious they were impressed with the turn out tonight ;  " It's a shame about Shepherds Bush, but every cloud…".  They also thanked the Brixton crew, who should have had a night off tonight 😉
This was a truly great night from Clutch & what a way to finish their tour & their biggest venue in the UK so far.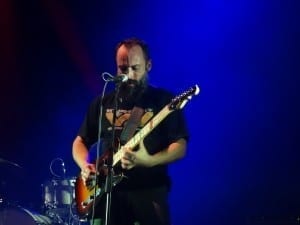 I caught you in there Lisa & Carl 😉
Said quick goodbyes to my friends & was back on the tube to Cockfosters & the 2 hour drive home that followed. About half way home, i just felt hungry, so at about 2 am i was sat in McDonalds ! Later that day i was due to go out for lunch with my mum & i over slept! I was up & outa my place in about 10mins, so breakfast this morning was at the Chinese 🙂
P.S. The last couple of shows i've seen at Brixton, someone came along the front row, handed out a clapperboard type thing & took photos to go on Brixton academys website. I had "dressed up" especially & it didn't happen this night. Anyways, here's what i was wearing 😉